My 2019 Patio Style Challenge w/ The Home Depot
Check out my 2019 Patio Style Challenge w/ The Home Depot! I'm grateful for the opportunity to participate in a sponsored partnership The Home Depot and demonstrate my ability to design outdoor spaces from scratch. Many of us have an empty outdoor space waiting for us to fill with patio furniture, outdoor accessories and fun but we don't know where to start. I have a bunch of decorating ideas that revolve around my choice of Hampton Bay's Laurel Oaks 4-piece Conversation Set. It's the perfect choice for the way that I like to entertain.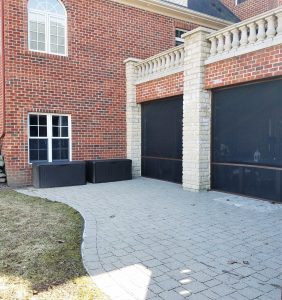 Hurry up Spring!
So, I'm making plans to throw an outdoor party on my (currently) empty patio. Spring weather brings with it a sense of joy that makes me want to host a party on my patio. Many of my fondest memories revolve around outdoor barbecues, themed parties and impromptu outdoor get-togethers. I enjoy having friends and family over so that we can all catch up after being tucked away in our homes after a long, cold winter. For me, there's nothing that enhances conversation better than the comfort of the furniture that I provide for them. In my case, Hampton Bay's Laurel Oaks 4-piece conversation set blends seamlessly with the style of my home's interior and it feels like an extension of the furnishings that I have inside my home. Style and value are very important to me and I know I can have both when shopping at The Home Depot.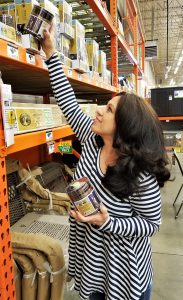 My guest list…
I'm so excited to live in an area of the United States that celebrates diversity. We always have a party guest list that includes people from all over the world. In fact, any time a work colleague (of my husband's) comes from overseas, we love to entertain them Italian-American-style. For me, that translates to graciously opening up our home while sharing old family recipes and anticipating our guest's needs. What better atmosphere to give them for an awe-inspiring time than a comfortable and stylish back patio? From there, they can gaze out across 25 acres of land and 1-acre pond to see waterfowl and wildlife or they can feed a fire in our fire pit nearby. America is known for its wide-open spaces and our guests are able to experience a true sense of Americana (or… Italian Americana), especially when we host parties on our patio.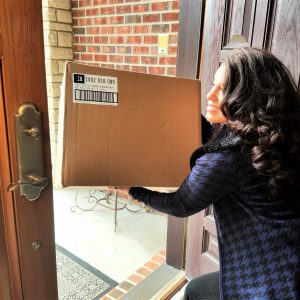 Follow my 2019 patio style challenge w/ The Home Depot!
So, please join me as I lay out all of my patio style ideas in this sponsored partnership with The Home Depot. I will take you through my design process from start to finish. This includes my shopping and installation experience for the project, as well as a couple of easy DIY projects. Also, join me on all my social media outlets where I'll give daily updates until the final reveal date.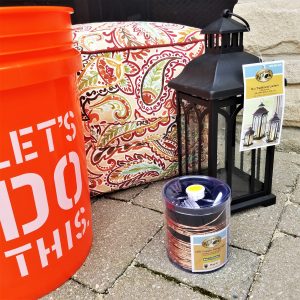 Now… what's the best part of this patio challenge?
You will be able to view and shop my entire sponsored post on The Home Depot Blog. How great is THAT?!
#HomeDepotPartner #HomeDepotStyleChallenge #sponsored